WE PAINT WITH PRIDE
Providing Interior and Exterior Professional Painting Services for both Residential and Commercial Properties.
High Quality, Professional Painting Since 1975! Call Today 530-227-0924
For over 40 years Professional Painting has been delivering first class quality and excellent customer service to Redding, CA and surrounding areas. We specialize in all aspects of painting, from interior and exterior residential painting, industrial and commercial painting, to cabinet refinishing and repainting, and wood and deck repair and restoration.
Need help with your color selection? We can help!
Whether you're starting with a blank slate or changing things up, we have the expertise to help you choose the perfect colors.
ABOUT
FOR OVER 40 YEARS
PROFESSIONAL PAINTING

DELIVERS FIRST CLASS QUALITY AND CUSTOMER SERVICE TO EACH AND EVERY CLIENT.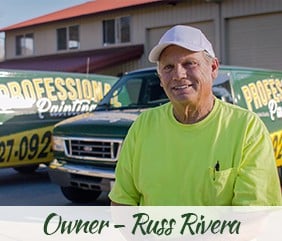 At Professional Painting, we have been the premier company for residential, commercial, and industrial painting throughout Redding, CA since 1975. First class value has been a cornerstone of our business and we believe that customer satisfaction is our number one priority. Whether it is painting, power washing, or sand blasting, we ensure your satisfaction with our services. At Professional Painting, we paint with pride! We are also proud to offer free estimates as well as a 5% discount for senior citizens in Redding, CA and the surrounding areas!
While we specialize in completing exterior and interior painting projects for residential, industrial and commercial clients, we also offer a wide array of other services. Some of our other services include power washing, sand blasting, and product and color consulting. Our consulting services involve us working with you to develop a plan for the paint being used for your painting project and then allow you to make the decision whether you would like us to complete the project or would like to finish on your own.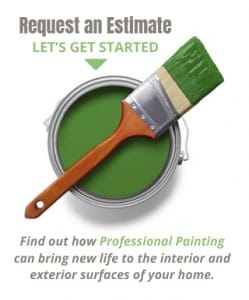 With over 40 years of experience and a commitment to quality that is unparalleled in the industry, it is no wonder that hundreds of clients have trusted Professional Painting for their interior and exterior painting needs. We look forward to serving you!
The main trait that separates us from other painting contractors in Shasta County is our experience. Our contractors are some of the most skilled and experienced that you will find in the area, and have been completing high quality painting projects for several decades. No matter what type of project we are working on, we paint with pride, and know how to get the job done right, the first time, using only the highest quality of products and service!
Providing you with professional and courteous service is one of the main priorities of our team here at Professional Painting. We make sure that our time working on your project goes as smooth as possible by maintaining a clean and organized work station throughout the painting process. We communicate with you from the very beginning of your project to determine the best time to work on your project, so the normal flow of your home or business is not affected.
DON'T TAKE OUR WORD FOR IT, SEE WHAT LOYAL CUSTOMERS HAVE TO SAY ABOUT OUR PROFESSIONAL QUALITY PAINTING SERVICES.
September 10, 2020
Happy to give 5 stars to Redding Professional Painting. Our crew was Nick and Cody. They definitely put the "Professional" in Redding Professional Painting. We appreciate the patience that Russ had with us as we had to postpone the initial start due to unforeseen repairs. We also appreciate Jimmy's opinion on the final color we went with. Definitely would use their services again.
October 11, 2020
A professional paint job performed at a more than reasonable price with the best paint on the market. They provided a keen attention to detail as if our house was their own. We are very happy with the result, the service, and quality workmanship we received. When this company claims " We Paint with Pride", they mean it.
June 25, 2019
Christopher Adamo (Google)
May 19, 2020
Russ and his team painted our garage door. They did a great job. Initially I was concerned on the gloss but they reassured me that it would die down over time and if I was unhappy for any reason they would fix it for me. They were correct and it looks great. I was really impressed with the responsiveness and their professionalism. I would highly recommend.
October 9, 2019
These guys are absolutely spectacular with their service! Highly recommended!
Kristen Serratos (Google)
September 12, 2019
Fantastic craftsmanship! True professionals, excellent work. Felt very comfortable with them around. Absolutely one of the best Painting Contractors in Redding.
June 25, 2019
Their name says it all. Very professional and Great value. The crew were quick and clean. They were personable and worked all day. I would recommend this company with absolutely no hesitation.
Susan Herrgesell (Google)
June 25, 2019
They did a great job and the crew was very professional. I would highly recommend them.
June 25, 2019
On time, completed job with accuracy, went above job description to make sure everything was to expectation.
June 25, 2019
These guys do great work. They painted the interior of our house before we moved in. Tracy textured and painted our kitchen and it looks great! It even cost less than the initial quote. When we need the exterior of our house painted, we will definitely be calling them.
June 25, 2019
A great company to work with who is extremely reliable, does what they say will do (which is hard to find these days) and have a genuinely friendly staff.
June 25, 2019
Professional Painting went above and beyond my expectations on the work they did at our home. They covered interior and exterior work and did so in a speedy manner. They were professional, kind, and overall, a great pleasure to do business with. Thank you beyond words to Russ and the crew!!! I will recommend your business in a heart beat to anyone needing work in the future. #beyond satisfied
June 25, 2019
They did a very nice job including some repairs done for very reasonable price. Will definitely recommend!
June 25, 2019
These guys did a great job, very clean and good price. There was no mess to clean up, they are Professional's. Go with Russ.
June 25, 2019
Very professional,great guys to work with.
June 25, 2019
We hired Professional Painting to repaint and repair all of our trim and baseboards for the entire house and also had our master bath wood cabinets painted to match our recent remodel. We where very skeptical about painting stained cabinets white but boy are we glad we did. They turned out awesome, like they always were white. In addition to the cabinets, the painting crew are meticulous and protectionists. The painters were always on time and very clean. The baseboards and trim had lots of dents and chips from raising two boys in the home and now they look brand new. In addition to the excellent paint job, there wasn't one drop of paint or over brushing anywhere. The guys at Professional Painting are PROFESSIONAL and very friendly. I would highly recommend them and plan to hire them again for any and all my painting needs.
June 25, 2019
Great quality and very professional
September 1, 2019
Incredible level of craftmanship & professionalism! The crew is clean cut & friendly. They do an excellent job & it really resonates in the finished product. You can save money, but you cannot get a better painting contractor than Russ Rivera & Professional Painting!
Get in touch for a free estimate!